Medicinal properties of white nettle or dead nettle
White nettle in traditional medicine
White nettle (Lamium album) is an excellent depurative of the organism. In some treaties of traditional medicine cited remedies with this plant appear, describing it  as astringent, demulcent, uterine tonic, pectoral, sedative and depurative.
Medicinal benefits  of white nettle
Like many plants in the same family, white nettle is very rich in potentially beneficial components for health, such as essential oils, phenolic compounds, iridoids, fatty acids, mucilages, saponins and tannins. These components are responsible for the peculiar aroma and flavor that the plant has (when consumed as a wild edible plant).
Uses of white nettle in herbal medicine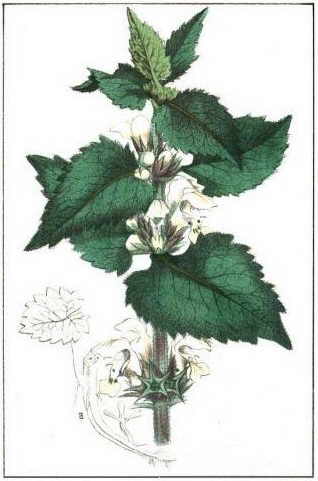 The main medicinal applications that these components provide are antiseptic, anti-inflammatory and bacteriostatic properties. For this reason, folk medicine uses it to heal wounds, as a vulnerary remedy. See below the main properties and uses of this plant:
External applications of white nettle
Externally, white dead nettle is applied in the form of compresses on the skin, to deflate varicose veins. It has been described that with an infusion of distilled water and flowers and dead nettle leaves an excellent and effective lotion is made for conjunctivitis.
For its astringent qualities, rich in tannins, anti-inflammatory, bactericidal and antiseptic, white nettle helps to heal wounds. The mucilage that is extracted from the boil of the leaves is effective for baths for swollen feet.
For its bactericidal properties it is used for the inflammation of ears. (Apply the cooking steam for 2 minutes of a handful of dried leaves.
Edible properties of white nettles
White nettle is considered an edible wild plant. Its aroma is very penetrating and its flavor too. Therefore at first we may be surprised, because it is an aromatic flavor to which our sense of taste is not accustomed.
It is a plant that for many years has been consumed as a common vegetable, although over time, other more productive plants, as well known as lettuce or Swiss chard, have displaced it from the diet.
How is white nettle consumed?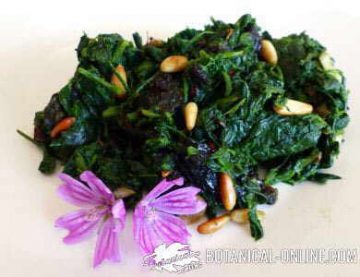 The edible part is its tender leaves. It can be cooked just like any other vegetable, like spinach, sautéing the leaves, putting them in an omelette, or mixing them in a vegetable cream.
We can also take advantage of the white nettles for any stew of vegetables or rice.
Vitamins and minerals of white nettle
Among its nutrients, white nettles contain a lot of potassium, a mineral with diuretic properties, to stimulate the production of urine and therefore the elimination of waste from the body.
They also have a large amount of folic acid, a vitamin that cleanses the blood of toxins such as homocysteine, resulting in a very suitable vegetable for cases of high cholesterol, obesity, diabetes and heart disease.
Antioxidant properties of white nettle
In addition, it is a plant very rich in powerful antioxidants such as carotenes and chlorophyll. These principles have properties to purify the liver as they intervene in their detoxification processes. A dish of white nettles also makes a good contribution of calcium and magnesium.
White nettle against food globalization
White nettles and other wild plants that are now known as edible have been part of traditional cuisine since antiquity, and it could be said that its consumption goes back to the origin of man.
Reintroducing the consumption of wild plants in the kitchen is to recover a vestige of gastronomic history, close to getting lost and being buried by food globalization.
* See: History of the consumption of wild plants
Toxicity of white nettles
There are no data on the toxicity of this plant in the botanical and ethnobotanical treaties consulted.
Font i Quer tells us that there is no need to fear the plant because of its toxicity, because it is an edible plant.
There are also no current reports on whether it has toxic principles in the scientific bibliography, nor have cases of intoxication caused by ingestion of the plant been documented in these same sources.
It has been described that congeneric plants can have phototoxic effect.


More information on white nettle and common nettle
This article was endorsed by
Montserrat Enrich
- Journalist specializing in edible wild plants and plant uses.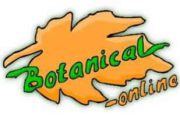 Written by
Editorial
Botanical-online team in charge of content writing