Plant food for the immune system
Vegetarian diet for the immune system
DIET TO STRENGTHEN YOUR DEFENSES
A poor diet can weaken our defenses. A slight deficit of vitamins and minerals can cause faulty defenses and allow the emergence of many diseases.
Among the major vitamins and minerals that we must consider to have good defenses, we can point out the following:
Food rich in vitamins for the immune system
Food rich in minerals for the immune system
Special foods to boost your defenses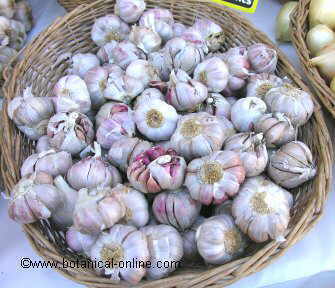 Garlics contain enzymes that stimulate the immune system.
Some foods are especially convenient because they contain components that help stimulate the immune system or because they are capable of neutralizing the toxins that can alter our defensive system. Among the main foods recommended for such purposes, we can include the following:
Dietary supplements to increase the defenses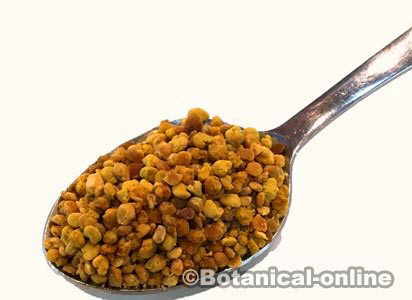 Pollen is a valuable supplement to boost our defenses
Antibacterial and antiviral capacity of royal jelly has been tested in some studies in vitro. It has been found that it inhibits the growth of well-known viruses and bacteria. Especially, the flu viruses.
Fasting to boost your defenses
Fasting facilitates purification of the body. During fasting, the body eliminates toxins and purifies itself. Similarly, fasting can help to increase the defenses. After fasting, the defenses are reinforced.
Naturally, we refer to a total short-lasting fasting (one or two days a month) and not to a prolonged one that is not beneficial, and can even weaken our defenses.
Spring fasting are especially recommended to increase our immunity at a time when the body is subjected to a great stress.

More information on boosting your immune system.
Other interesting articles
This material is for informational purposes only. In case of doubt, consult the doctor.
"Botanical" is not responsible for damages caused by self-medication.