What kind of oil and fats is better for CKD?
RECOMMENDED OILS FOR CKD
The recommended oily foods are mainly:

Recommended foods in severe chronic renal failure (CRF). They contribute calories and make the diet more enjoyable. Being very refined foods, they have few minerals and do not overload the kidneys. For this reason you can eat more freely. Drawings courtesy of ©Dibujosparapintar
Virgin oil for chronic kidney disease
Virgin oil does not affect diabetes, it is healthy and it brings a lot of energy.
It is recommended to dress all dishes with a stream of raw oil, although there is overweight, as it provides a very important energy and nutritional value in the diet.
Refined oils are not recommended (they increase the oxidation of the organism).

You can not consume herbs with chronic kidney disease, but you can macerate them in oil to give it flavor.
Homemade herb oil for chronic kidney disease
It consists of macerating the previous oil in aromatic plants, such as basil, rosemary, thyme, turmeric and other spices, to flavor the dishes.
Normally aromatic herbs can not be consumed in advanced stages because they are very rich in potassium.
Maceration is a good method to obtain the aromatic compounds of plants without the potassium they contain.
If there is no restriction of potassium, you can take these plants, very sparingly.
Omega 3 for chronic kidney disease
Numerous studies mention the importance of omega 3 in the treatment of chronic kidney disease. This component is able to decrease renal damage, improve inflammation and improve oxidative stress.
Therefore, it is interesting to provide good sources of omega 3 every day in the diet:
Flax seeds: Several studies have shown beneficial supplementation with linseed meal (ground flax seeds) for patients with chronic renal failure.
Lignans, phytosterols and omega3s of these seeds may be some of the plant's protective components for kidney function. (Take 30g of ground flax seed daily. Another possibility is to take crushed ground seeds, with the same indication)
Homemade mayonnaise for chronic kidney disease
Made with oil and egg yolk, a few drops of lemon, without salt.
Industrial mayonnaise is not good because it carries salt and / or additives that harm the kidney (phosphates)
Is "ajoceite"good for chronic kidney disease?
We have to prepare our "Ajoaceite" homemade sauce (without salt) because industrial ajoaceite has too much salt and additives, such as industrial mayonnaise or similar.
Homemade hamburgers for kidney disease
To make the diet better, you can prepare homemade hamburgers, either with white meat or with white fish, in adequate quantity (weigh the amount of meat, according to diet) and with the meat mashed at home (not in the store, because they add additives). Follow these instructions:
Fill the dough with flour and / or white rice.
They can be breaded without salt.
You must not use salt or spices.
They should not contain red meat or minced meat, nor can you use cold meats, sausages or hamburgers from the supermarket (they contain salt and additives).
Cream cheese spread for chronic kidney disease
It contains virtually no protein (3g of protein per serving) and it is a good alternative to vary the diet. Use the brand that contains less protein (14g of protein per 100g or less) and less salt (0.32g of sodium per 100g or less).
It is recommended to consult labels to avoid containing phosphates, although these products usually do not carry.
* Related information:
– Carbohydrates for kidney failure disease
– List of good and bad foods for CKD


More information on kidney disease.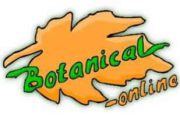 Written by
Editorial
Botanical-online team in charge of content writing