What do nuts provide to our body?
What are nuts useful for?
Nuts are very energetic and nutritious foods, given their high content of fats and proteins. Within this food group a large list of plants from different botanical families is included.
Although each type of nut has some nutritional properties that make it slightly different from the others, in general, the nutritional composition of most nuts is similar: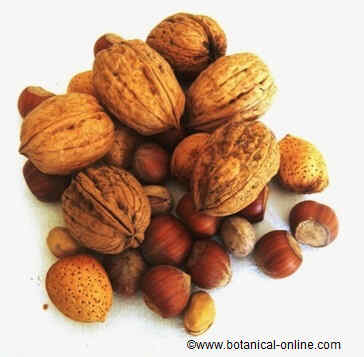 Nuts: walnuts, hazelnuts, pistachios and almonds
Caloric contribution of nuts
Nuts are a very energetic food, given their high fat content and they do not contain practically water, so their principles are more concentrated. In rations of 25 – 35 grams give us about 150 calories (kcal.), The equivalent of a large apple.
These foods have a high satiating power, so, despite their high energy value, they can be taken in any weight loss plan.
One study showed that following a Mediterranean diet, taking nuts daily, reduced the participants' waist circumference.
* Related: Are nuts and avocados fattening?
Proteins in nuts
Nuts are one of the main sources of vegetable proteins of quality in the diet, since they contribute amino acids like arginine, an amino acid with beneficial effects for the cardiovascular system.
Nuts also provide good amounts of tryptophan and glutamic acid. All are deficient in the amino acid lysine, so they should be combined with sources of this amino acid, mainly legumes (lentils, beans, etc.), eggs, dairy or meat (in case of non-vegetarian diets).
Almonds, pistachios and cashew nuts are the most protein-rich nuts.
Fats in nuts
Fats are the most important nutrient of nuts, which can reach up to 75% of its composition, as in the case of macadamia nuts. Because the nuts belong to botanically very diverse plants, the type of fats that each one gives us can vary.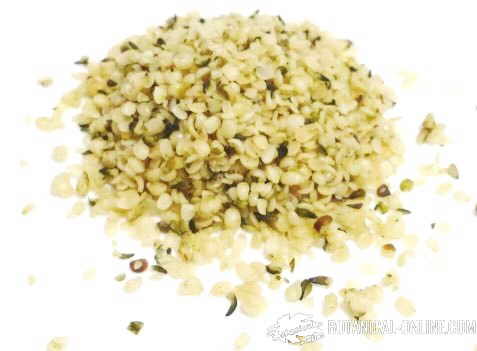 Hemp seeds are one of the foods richest in protein, omega 3, magnesium and phosphorus.
What kind of fats do nuts have?
In general, nuts are poor in saturated fats, among them stearic acid is abundant. Stearic acid in the body is easily transformed into oleic acid, so it does not pose a high cardiovascular risk.
Nuts have a high percentage of monounsaturated fatty acids, and especially oleic acid omega 9, which is the same type of healthy fats found in virgin olive oil or avocado.
These foods provide very important doses of polyunsaturated fatty acids, such as linoleic acid and linolenic acid (also known as omega 6 and omega 3, respectively).
A nut is a dry fruit that stands out for its high content of essential fatty acids.
Chestnuts are an exception, since they only contain about 2.3% of fats in the dried fruit, being more rich in carbohydrates, followed by cashews.
Do nuts have cholesterol?
Nuts do not contain cholesterol, because cholesterol is a unique component of the animal kingdom, and we only find it in animal fats.
In addition to not containing cholesterol, it has been observed that the consumption of nuts helps increase good cholesterol and decreases total cholesterol levels. Therefore, it is good advice to include these foods in diets for the heart, diet for hypertension or diets for diabetes.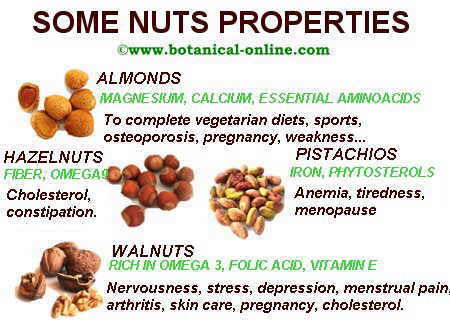 Main properties of some nuts
Fiber in nuts
Nuts are a good source of fiber in the diet. In its composition, insoluble fiber is the majority compared to soluble fiber.
Fiber provides properties to satisfy hunger, improves intestinal transit, prevents constipation, and helps regulate the absorption of cholesterol and fats from the diet.
Almonds, hazelnuts, peanuts and pistachios are the richest in fiber.
Minerals in nuts
They mainly contain magnesium, potassium, calcium, selenium, copper and zinc. When they are not processed, they are low in sodium (salt).
Almonds are the richest in magnesium, pine nuts are the richest in iron, Brazil nuts in selenium, and pistachios are the richest in potassium.
What properties do Brazil nuts have?
Brazil nuts stand out because they are the richest food in selenium, because they contain a very high amount of this mineral, superior to any other food, animal or vegetable.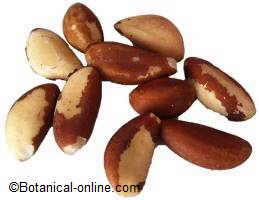 Brazil nuts, the food richest in selenium, a powerful antioxidant
Selenium is a mineral necessary to perform many functions of the body, mainly forming part of the enzyme glutathione peroxidase, an antioxidant enzyme that prevents the formation of free radicals, improves the function of the immune system and prevents premature aging.
Eating foods rich in selenium stimulates the antioxidant activity of glutathione peroxidase (With 2-3 nuts of Brazil is enough to ingest the daily dose of selenium).
Vitamins of nuts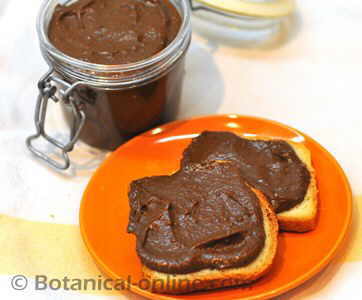 Photo of hazelnut cream with carob, a recipe rich in fiber. It can also be prepared as a hazelnut cream with cocoa.
Nuts are, along with vegetable oils, one of the most important sources of vitamin E (tocopherol) in the diet.
Another interesting component is folic acid, which has a cardioprotective role because it regulates the homocysteine ​​level of the body. High homocysteine ​​is associated with a higher risk of vascular accidents.
Almonds are the richest in tocopherol, while peanuts are the richest in folic acid.
Flavonoids and phytochemicals of nuts
Polyphenols have antioxidant and protective properties of blood capillaries. They prevent premature aging of the arteries and prevent capillary fragility. Nuts contain mainly quercetin, catechins, resveratrol, ellagic acid, kaempferol, rutin, phytic acid and tannins.
Phytosterols: nuts can contain genistein and daidzein, a type of isoflavones that could have effects on cholesterol. Within this group, beta-sitosterol stands out, a vegetable component very similar to animal cholesterol, which in the intestine has an inhibitory effect on cholesterol absorption. A diet rich in phytosterols can help reduce the absorption of cholesterol from the diet.
Peanut is the one that presents more of these components.
Table of nutritional composition of nuts


More information on nuts.
This article was endorsed by
Elisenda Carballido
- Dietitian nutritionist. Postgraduate in Phytotherapy and master in Nutrition and Metabolism.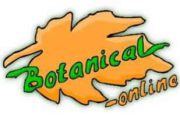 Written by
Editorial
Botanical-online team in charge of content writing