BENEFITS OF ENGLISH BREAKFAST TEA
Characteristics of English Breakfast tea
English Breakfast tea is a type of blend (mixture of tea) prepared with different black teas, typical of British culture.
The black teas it contains usually are: Assam tea from India, Ceylon tea and black tea from Kenya. The best blends can include the prestigious Chinese Keemun black tea.
This blend is one of the most famous in the West, which is typically taken at breakfast, served with a little milk or lemon.
It has a strong flavor and an unmistakable pungent aroma. It combines the softness and sweetness of milk (when taken with milk) with the astringency of the infusion. The infusion is red amber, with a malty aroma.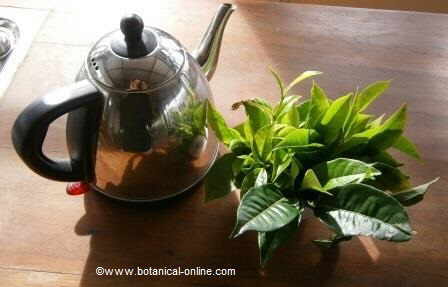 Photo of infusion with tea leaves (Camellia sinensis)
Properties of English Breakfast tea
English Breakfast tea has a moderate to high content of caffeine, as it is a stimulating blend designed to " start the day". However, caffeine (= theine) that gives us this drink has a gradual effect, because it is absorbed more slowly than the caffeine in coffee.
Caffeine is a natural stimulant of the nervous system, a metabolism booster and fat burner, and so are catechins (other components that tea provides).
It is appropriate to take tea in the morning, noon or after eating, and it is more recommended than coffee in case of hypertension or obesity, since it has the beneficial effects of catechins and polyphenols. It is also recommended for its stimulant properties to decayed people with mild depression or in situations that require an extra physical or mental effort.
Another key feature of black teas like Darjeeling tea lies in its oxidized polyphenol content. This is mainly composed of theaflavins and thearubigins, astringent substances that provide a strong flavor to this type of black tea and a red or orange tinge to its infusion.
In small doses, this tea can be healthy for the stomach as a digestive stimulant or regulator. Taken too frequently or in high doses, black tea can cause palpitations or heartburn.
* More information: Properties of black tea
How to prepare English Breakfast tea?
Preparation: infuse at 90-95 º C a teaspoon of English Breakfast tea leaves (2 – 4g.). Never boil. Cover and let stand 5 minutes (if you prolong the time, it may taste very astringent). Serve hot with or without milk / lemon. This type of tea is never drunk cold.
* More information: How to prepare a good tea.


More information about tea.
This article was endorsed by
Vicente Martínez Centelles
- Founder of the web and director. Teacher of natural sciences, expert in plants, natural remedies and botanical photography.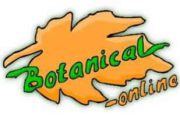 Written by
Editorial
Botanical-online team in charge of content writing