TEA BLENDS TYPES – DIFFERENT MIXTURES OF TEAS
What is a tea blend?
The blends are mixtures of teas with additives such as plant essential oils, flower petals, fruits or other ingredients such as chocolate or simply mixed with other types of teas.
Although tea blending is at the forefront in the field of discovery of new flavors and creations of tea, the truth is that its use is very old.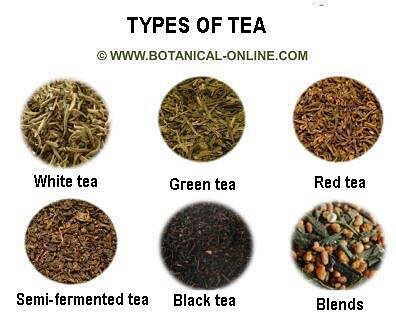 Photo of tea types
Origin of tea blends
Its origin can be traced back in China, at the time of the Ming Dynasty (1368-1644). Then the tea as a beverage had an important socio-economic role.
Then, the tea was an expensive product, since at that time exports to East was booming. It is in this time that the first blends made with petals and aromatic flowers appear.
World tea blends
Following the popularity of this beverage and its cultural and economic importance for many countries, more and more people have been involved in its preparation and possible combinations. The blends offer a range of sensory nuances that allow enjoy further of tea culture.
Among the most widely used blends in the world are:
– English Breakfast: Blend of black teas from Assam, Ceylon and Kenya. It has a strong flavor and pungent aroma, unmistakable. It combines the softness and sweetness of milk (when taken with milk) with the astringency of the infusion. This blend is one of the most famous in the West and especially in the English culture, which is typically taken at breakfast, served with a little milk or lemon.
– Earl Grey: It is usually done with Indian black tea Darjeeling blended with bergamot flowers.
– Chai Tea: Surprising and aromatic blend of black tea from India (Assam, Darjeeling or Ceylon tea sometimes) with different spices: cinnamon, cloves, cardamom, star anise, ginger and pepper.
– Jasmine Tea: Green tea leaves or semi-fermented Chinese tea with jasmine flowers (Jasminum officinale). The jasmine flowers are harvested in the morning when they have not yet opened, and placed over the tea leaves that are drying. The flowers open up and fill tea with their aroma. They are then removed. Sometimes prepared with jasmine essential oil.
– Genmaicha: peculiar tea from Japan. It is a green tea base (usually Bancha or Sencha tea) mixed with roasted brown rice. In English it is known colloquially as tea Popcorn, because rice has puffed corn appearance.
– Brunch Tea: Mix of the best teas in India, Assam tea is used and Darjeeling tea to make this infusion. It's a tea to accompany the "Brunch ", which is the food that is made over the weekend, including at breakfast (breakfast) and lunch (lunch). Brunch is a neologism born from the merger of these two English words.
– Irish Breakfast: Mixing different types of Assam black tea is taken with milk. Infusion with body and astringency.


More information about tea.
This article was endorsed by
Vicente Martínez Centelles
- Founder of the web and director. Teacher of natural sciences, expert in plants, natural remedies and botanical photography.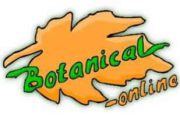 Written by
Editorial
Botanical-online team in charge of content writing