This article was endorsed by
Julián Masats
- Technical agricultural engineer specialized in horticulture and gardening.
Characteristics of melliferous plants
Flowers that produce nectar and honey
What are honey plants?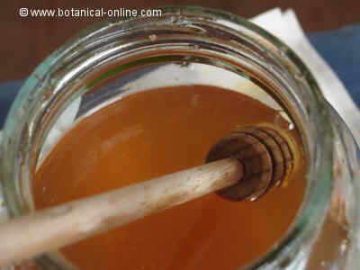 The plants that bees use to produce honey are called honey plants or melliferous plants as are honey-producing bees that are also known as honey bees.
Also known as honey plants are those that, in addition to honey, provide bees with pollen, propolis and honeydew.
On the other hand, plants that especially produce bee pollen are known as polliniferous plants.
Honey plants are plants adapted to bees. We could say that there is a mutual symbiosis between this type of plants and bees since the two living organisms take advantage of each other.
What do plants get from bees in exchange for honey?
Bees obtain the precious nectar of the nectaries of the flowers and the honey plants obtain a greater pollination and, therefore, a greater facility to propagate.
To achieve these objectives, both bees and flowers have produced a series of adaptations. Bees have special hairs on the abdomen or legs where the pollen hangs.
Adaptations of honey plants for bees
For easier access to nectar, flowers have developed large, showy shapes for bees to see better when approaching and specific scents so they can detect them from away.
The nectar of the flowers is rich in sugars, mineral salts, essences and oils. It also contains enzymes, vitamins, etc.
Most of the flowers are shaped so that pollinating insects can easily access the nectar and, at the same time, prevent other potential predators from approaching.
Why are there flowers with many stamens or very showy?
Since flowers must have pollen for pollination and food for pollinators, many pollinator plants make many stamens with large, pollen-filled anthers.
Rockroses, natal lilies, true lilies, poppies are examples of flowers with large and abundant stamens.
The adaptability of flowers to attract pollinating bees has developed, in some plants such as orchids, flowers as spectacular as the so-called bee-orchids (Ophrys spp.), Which are shaped like a bee to attract these insects. In these cases, the bees are placed on top of the flower because they believe that it is a bees and tend to copulate with it. It is a flower that "tricks" the bee without offering it anything in return.
What are the main flowers to produce honey?
Among all the honey plants, we will highlight the following:
List of the main honey producing plants (Honey plants)
Birch (Betula spp)

Silver fir (Abies alba)

False acacia (Robinia pseudoacacia)

Caragana (Caragana arborescens)

Honey locust (Gledistia triacanthos)

Chicory (Chicorium intybus)

Nerium (Nerium oleander)

Barberry (Berberis vulgaris)

Common agrimony (Agrimonia eupatoria)

Common columbine (Aquilegia vulgaris)

Alder buckthorn (Rhamnus frangula)

Poplar (Populus spp)

Grey poplar (Populus canescens)

Siberian apricot (Prunus armeniaca)

Almond (Prunus dulcis)

Common poppy (Papaver rhoeas)

Snowy mespilus (Amelanchier ovalis)

Anise (Pimpinella anisum)

Running rockcress (Arabis procurens)

Japanese angelica tree (Aralia elata)

Judas tree (Cercis siliquastrum)

Maple (Acer spp.)

Tower of jewels (Echium simplex)

Mugworts (Artemisia spp.)

Aster (Aster spp.)

Great masterwort (Astrantia major)

Common hazel (Corylus avellana)

Turkish hazel (Corylus colurna)

Azalea (Rhododendron)

Watercress (Nasturtium officinale)

Dragon flower (Anthirrhinum spp.)

Common box (Buxus sempervirens)

Borage (Borago oficinalis)

Common heather (Calluna vulgaris)

Heath (Erica spp.)

Brunnera spp.

Buddleja spp.

Bugle (Ajuga reptans)

Pumpkin (Cucurbita ssp.)

Bellflower (Campanula spp.)

Spanish lavender (Lavandula stoechas)

Carline thistle (Carlina vulgaris, Carlina corymbosa)

Eryngo (Eryngium spp.)

Field thistle (Cirsium arvense)

Safflower (Carthamus tinctorius)

Caryopteris clandonensis

Horse-chestnut (Aesculus hippocastanum)

Chestnut (Castanea sativa)

Cigar tree (Catalpa speciosa)

California lilac (Ceanothus)

Centaury (Centaurea spp.)

Wild cherry (Prunus avium)

Cherimoya (Annona cherimola)

European plum (Prunus domestica)

Wallflower (Cheiranthus cheiri)

Yellow spiderflower (Cleome lutea)

Wild cabbage (Brassica oleracea)

Bladder senna (Colutea arborescens)

Rapeseed (Brassica napus)

Comfrey (Symphytum officinale)

Cilantro (Coriandrum sativum)

Morning glory (Convolvulus spp.)

Bucket orchid (Coryanthes spp.)

Cotoneaster spp.

Corn daisy (Chrysanthemum segetum)

Broom (Cytisus spp.)

Foxglove (Digitalis purpurea)

Common dandelion (Taraxacum officinale)

Holm oak (Quercus ilex)

Blackthorn (Prunus spinosa)

Escabious (Scabiosa spp.)

Common hawthorn (Crataegus monogyna)

True lavender (Lavandula spica)

Larkspur (Delphinium spp.)

Thorn apple (Datura stramonium)

Eucalypt (Eucalyptus spp.)

Holy rope (Eupatorium cannabinum)

Blue tansy (Phacelia tanacetifolia)

Wild strawberry (Fragaria vesca)

Filipendula spp.

Common fumitory (Fumaria officinalis)

Asphodelus spp.

Bearberry (Arctostaphylos uva-ursi)

Bedstraw (Galium spp.)

Gentian (Gentiana spp.)

Geranium (Geranium spp.)

Broom (Genista)

Common sunflower (Helianthus annuus)

Field balm (Glechoma hederacea)

Mullein (Verbascum spp.)

Sour cherry (Prunus cerasus)

Faba bean (Vicia faba)

Common beech (Fagus sylvatica)

Helebore (Helleborus)

Hepatica (Hepatica spp.)

Common ivy (Hedera helix)

Fennel (Foeniculum vulgare)

Goatweed (Hypericum spp.)

Hyssop (Hyssopus officinalis)

Blue giant hyssop (Agastache foeniculum)

Rockrose (Cistus spp./ Halimium spp.)

Dead-nettles (Lamium spp.)

Common burdock (Arctium minus)

Peavine (Lathyrus spp.)

Lavender (Lavandula spp.)

Spurge (Euphorbia spp.)

Garden anchusa (Anchusa azurea)

Lime (Citrus x aurantifolia)

Lemon (Citrus limonum)

Plantain (Plantago ssp.)

Honeysuckle (Lonicera)

Strawberry tree (Arbutus unedo)

Bull bay (Magnolia grandiflora)

Mandarin (Citrus reticulata)

Japanese flowering crabapple (Malus floribunda)

Apple (Malus domestica/Malus sylvestris)

Common daisy (Bellis perennis)

Echium virescens

Sweet majorjam (Origanum majorana)

Common melilot (Melilotus officinalis)

Lemon balm (Melissa officinalis)

Peach (Prunus persica)

Pennyroyal (Mentha pulegium)

Mint (Mentha spp.)

False apple mint (Mentha rotundifolia)

Yarrow (Achillea millefolium)

Osier (Salix viminalis)

Persian silk tree (Albizia julibrissin)

Swedish whitebeam (Sorbus intermedia)

Chilean guava (Ugni molinae)

Orange (Citrus sinensis)

Loquat (Eriobotrya japonica)

Field elm (Ulmus minor)

Oregano (Origanum vulgare)

Manna ash (Fraxinus ornus)

Common nettle (Urtica dioica)

Spotted dead-nettle (Lamium maculatum)

Virginia creeper (Parthenocissus quinquefolia)

Persian ironwood (Parrotia persica)

European spruce (Picea abies)

Scots pine (Pinus sylvestris)

Allheal (Prunella)

Lungwort (Pulmonaria officinalis)

Azalea (Rhododendron spp.)

Common oak (Quercus robur)

Buttercup (Ranunculus spp.)

Rosemary (Rosmarinus 0fficinalis)

Rose (Rosa spp.)

Sage (Salvia spp)

Watermelon (Citrullus lanatus)

Yellow pitcherplant (Sarracenia flava)

White willow (Salix alba)

Siberian violet-willow (Salix acutifolia)

Babylon willow (Salix babylonica)

Elderberry (Sambucus spp.)

Whitebeam (Sorbus aria)

Japanese pagoda tree (Sophora japonica)

Solanum spp.

European goldenrod (Solidago virgaurea)

Red bugloss (Echium wildpretii)

Sunflower goldeneye (Viguiera dentata)

Common yew (Taxus baccata)

Germander (Teucrium spp)

Lime tree (Tilia spp.)

Common thyme (Thymus vulgaris)

Gorse (Ulex spp.)

Clover (Trifolium spp.)

Tulip tree (Liriodendron spp)

Stonecrop (Sedum spp.)

Valerian (Valeriana spp.)

Flat-leaved vanilla (Vanilla planifolia)

Common verbena (Verbena officinalis)

Senecio kleinia

Blueweed (Echium vulgare)

Common grape vine (Vitis vinifera)

Periwinkle (Vinca spp.)

Pansy (Viola spp.)

Wild carrot (Daucus carota)

Elmleaf blackberry (Rubus ulmifolius)

More information on honey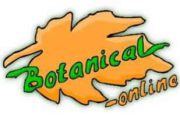 Written by
Editorial
Botanical-online team in charge of content writing