Gombren botanical garden
What is a medicinal plant garden like?
Botanical Garden of Medicinal Plants of Gombren is a very interesting example of a garden because it is dedicated exclusively to medicinal plants and, especially, to mountain medicinal plants.
In Catalan it is known as Jardí Botànic de Plantes Medicinals de Gombrèn, and is located in Gerona (Girona, Spain). It is ideal for family outings, natural school excursions, lovers of photography, nature, botany and medicinal plants.

Characteristics of the cultivation of medicinal and aromatic plants
The garden is well established, since it is a few years old. It was founded in 1996, under the initiative of Lourdes Niubò and Conxita Cortina.
At first, Conxita herself was in charge of its maintenance, until in 2004 Associació Jardí Botànic de Plantes Medicinals de Gombrèn was created, which provides it with help and promotion as a tourist and cultural center in the area.
What plant activities does this garden offer?
The activities of the association throughout the year are very varied, and includes a whole series of events related to the world of medicinal plants: talks, educational workshops, guided visits (individual or collective), cultural events, exhibitions, audiovisual projections, flora identification excursions, etc.
When to visit the garden?
Visiting season is from May to September. The best month to visit is in June, when the plants are in full bloom and fruiting.
What is the price of the ticket?
Entrance is free and open.
Where exactly is the Garden of Medicinal Plants of Gombrèn located?

It is located in Gombrèn, a small village in the province of Gerona, at the foot of the Pyrenees of Catalonia (Spain).
How to get to the Gombren botanical garden?
Barcelona – Ripoll (N-150 direction Vic, Puigcerdà), 117 km)
Ripoll- Campdevànol (N-150 direction Puigcerdà, 7 km)
Campdevànol- Gombrèn GI- 401, 8.1 km) Continuing towards Pobla de Lillet, at the exit of Gombrèn on the left we will find the traffic sign for the Garden.
What can be seen in this garden?
The garden is designed so that the plants can be observed naturally, as if they were growing freely in nature. Hence, no impediments are established that divide them from one another. But rather, they are distributed in flowerbeds so that they can allow the passage of visitors. They grow next to each other, just as if they were in the middle of nature.
Types of plants found in the medicinal plant garden
The space is small and comprises just a little over 1,200 square meters. Even so, the number of species is high, since it has about 300, practically all of the most commonly used medicinal plants.
We can not only observe the most common and well-known medicinal herbs, but also those shrubs, trees, bushes or lianas with phytotherapeutic properties. There is also a section dedicated to natural foods, both vegetables and spices used in the kitchen. We can find: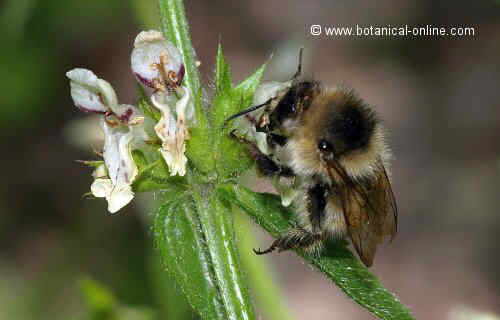 Typical wild plants of the area:
Aromatic plants: many of the aromatic plants are also known as medicinal.
Garden plants: white lily (Lilium candidum), bladder cherry (Physalis alkekengi)…
List of plants that can be found in the garden
Among some of the medicinal plants, we can find: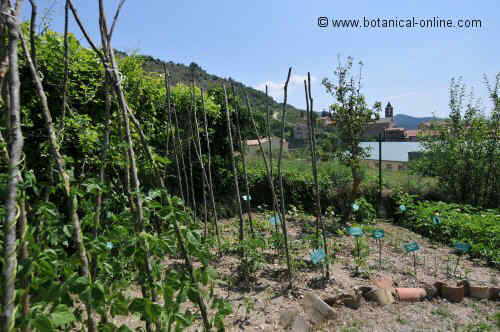 What other things to see in the surroundings?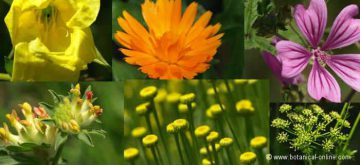 The garden has a picnic area next door. There is also a space to do horticulture or gardening workshops for children, in case of excursions or school activities.
Visit to Gombrèn (Montgrony Sanctuary) at 12 km.
Visit Ribes de Freser, Pardines and surrounding villages.
Visit to the Sanctuary of Núria, located 1,900 meters above sea level, 18 km. (Rack railway from Ribes de Freser)
Visit to the city of Ripoll and the Monastery, 12 km away.
Numerous mountain routes for excursions, hiking and climbing. Maximum altitude of the area: Puigmal, with 2,913 m of altitude.
Other interesting activities in the area
Visit to the sources of the Llobregat, in Castellar de n 'Hug, Sources of the river Llobregat, 25 km
Visit to Vic: Episcopal Museum, Cathedral, Leather Art Museum, Historic Center Route, 50 km
La Garrotxa volcanic area, visit to the volcanoes, Santa Pau village, Hayedo "La Fageda d'en Jordà", 54 km
Visit to Puigcerdà along the "Collada de Toses" road, La Molina ski resort, Lake Puigcerdà, 50 km.


More information on garden and orchard plants.
This article was endorsed by
Vicente Martínez Centelles
- Founder of the web and director. Teacher of natural sciences, expert in plants, natural remedies and botanical photography.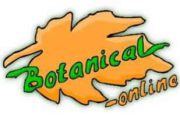 Written by
Editorial
Botanical-online team in charge of content writing