Natural medicine for cramps and stiffness
NATURAL TREATMENT OF CRAMPS AND STIFFNESS
Phytotherapy: Preparations with plants for cramps and muscle stiffness
The main function of phytotherapy is to use herbal plants that are intended to:
In the case of feeling stiffness after a physical effort, we recommend a little of a light physical activity and baths with hot water.
Internal use remedies for cramps and stiffness
External use remedies for cramps and stiffness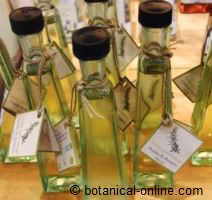 Rosemary oil
The use of capsaicin is even more interesting; extracted from cayenne pepper, it is useful for the external treatment of pain. (Creams or ointments should be applied two or three times a day and it requires a few days to see the positive effects. If you do not improve within a few weeks or if a deterioration of patient conditions is shown, one must leave the treatment)
Depurative infusions for cramps
For the elimination of lactic acid, prepare a depurative infusion which will clean the muscle of toxins, relax the affected area and prevent the onset of stiffness and help us get rid of them. (See full study on diuretic or purifying plants.)
Dried fruits diet to treat cramps and stiffness
A diet rich in vegetables, especially abundant in dried fruits, provide adequate minerals to prevent cramping, like the annoying stiffness in the calves.
To increase the low levels of calcium, which deficiency usually leads to the appearance of leg cramps, it is very convenient to eat dry figs and especially hazelnuts, whose calcium content is very high.
TABLE OF COMMON PAINS

More information about cramps and stiffness.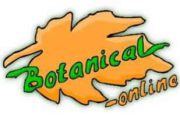 Written by
Editorial
Botanical-online team in charge of content writing