Characteristics of thujone
What is thujone?
Thujone is a principle that appears in the essential oil of numerous plants, such as wormwood (Artemisia absinthium) or sage (Salvia spp.).
Its name comes from the botanical genus "Thuja", specifically from the conifer called Northern white-cedar (Thuja occidentalis).
Characteristics and hazards of plants with thujone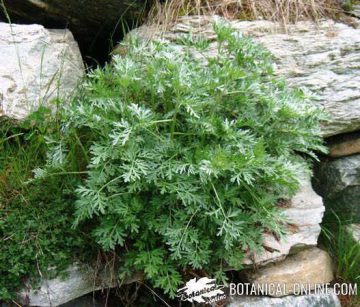 The characteristic smell and taste of wormwood, as well as other plants such as Artemisia absinthium, is given by the thujone. This component is found in the essential oils of plants.
The thujone is considered a toxic substance for the liver and nervous system, and in case of overdose, its use can have bad consequences.
In spite of this, the plants are not toxic because they contain thujone, since most of them are usually consumed as aromatic herbs. The only precaution that most of them deserve is to consume them in moderation, that is, in the established doses, and without abuse.
Dangers of preparations with thujone
Due to its high content in thujone, the ingestion of extractions of the plants rich in thujone is not recommended, no matter how they are presented: essential oils, tinctures, absinthe, vermouth, etc.
Myths about thujone
It is said that Vincent van Gogh cut his ear under the effects of absinthe (distilled drink containing wormwood). Pierre Leprohon in his book «Vincent van Gogh» expresses how this drink contributed to increase his strange character.
What properties does thujone have?
The main properties of this component are the following:
Antibacterial
Emmenagogue
Epileptogenic
Convulsant
Hallucinogenic
Neurotoxic
Medicinal plants and foods with thujone. In what plants does thujone appear?
Traditionally it has been thought that thujone was a component that only appeared in wormwood (Artemisia ssp.). Nowadays it is known that it appears in many plants, especially of the Fabaceae or Leguminosae, Lamiaceae or Labiatae and  Asteraceae or Compositae families.
Thujone content of medicinal and edible plants
Among the main plants of highest to least amount of tuyona we have the following:


More information on thujone
This article was endorsed by
Vicente Martínez Centelles
- Founder of the web and director. Teacher of natural sciences, expert in plants, natural remedies and botanical photography.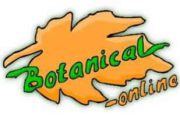 Written by
Editorial
Botanical-online team in charge of content writing