Chilblains remedies
How to cure childblains with medicinal plants and natural foods
PHYTOTHERAPY: Plants to cure chilblains
The main function of the herbal medicine consists of using those plants which purpose will result in:
Use anti-inflammatory and soothing plants to reduce inflammation caused by cold and pain relievers.
Internal use of plants to treat childblains
To prevent the formation of chilblains or improve their appearance it is appropriate to use internal remedies that improve blood circulation.
Which remedies can improve circulation?
Plants that improve the circulation are, for example:
Other plants for the circulatory apparatus
Anti-inflammatory and smoothing plants to cure childblains
The following remedies can be applied on childblains in order to diminish inflammation and reduce pain:
Food and chilblains: Diet for childblains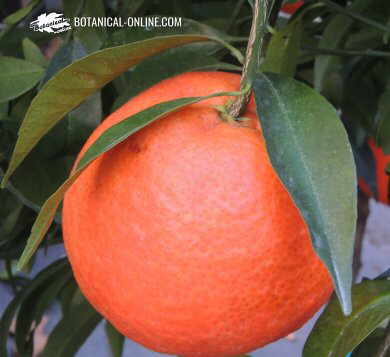 Food rich in vitamin C, like oranges, are suitable in the diet of childblains
A diet high in natural foods containing vitamins A and C help prevent the onset of chilblains.

More information on chilblains.
Other interesting articles
This material is for informational purposes only. In case of doubt, consult the doctor.
"Botanical" is not responsible for damages caused by self-medication.