Foods to avoid in irritable bowel syndrome
NON-RECOMMENDED HARMFUL FOODS FOR THE IRRITABLE COLON
Do foods produce irritable bowel?
No, food does not produce irritable bowel syndrome. However, it is possible that some foods may increase the symptoms of this disorder.
For example, processed foods with a lot of fat, a lot of sugar and additives are usually fatal for the irritable bowel (pastries, cookies, cakes, chocolates, pizzas, etc.).
Alcohol, tobacco, carbonated drinks, very flatulent or indigestible foods can be other examples.
Foods that feel bad in irritable bowel
The irritable colon can produce, among its many symptoms, episodes of constipation, diarrhea or both at the same time.
WHAT FOODS ARE NOT SUITABLE FOR THE IRRITABLE COLON?
There is another series of foods that should be avoided, or controlled, if they produce negative effects in the person suffering from this disorder
Food that can not be tolerated by people with irritable bowel
Some foods, without apparent organic cause, can produce adverse reactions such as a lot of flatulence, pain or rapid evacuation. Personal food intolerances are responsible for many cases of diarrhea.
Among the most common list of poorly tolerated foods are: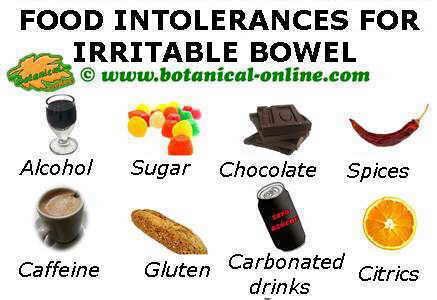 Some foods poorly tolerated by people with irritable bowel syndrome. The intolerances can vary according to each patient.
Carbonated beverages
Foods with gluten (even if it is not gluten allergy, some foods like bread, wheat pasta or cookies can upset you)
Sugar
Sweeteners (sorbitol, fructose, agave syrup, honey)
Citrus fruits (oranges, lemons, mandarins, grapefruits, lime, etc)
Excess of fats in irritable bowel
They are not convenient. Among them:
Meats
Sausages
Pâtés
Fried foods or foods that contain a lot of fat.
Fried vegetables, including French fries
People with irritable bowel, in general, should make light meals and little abundant.
Sweet foods for irritable bowel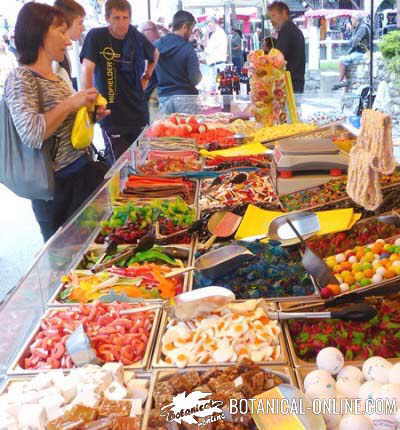 People with irritable bowel should avoid sugary products
Sweet foods increase too much peristalsis or bowel movements favoring diarrhea. Among these we could mention:
Chocolate
Sweets
Cakes
Ice cream, etc.
Artificial sweeteners for irritable bowel
They are not good because the Like or , which also stimulate the evacuation. Among them:
Mannitol
Sorbitol
Soft drinks
Sodas, lemonades
Chewing gums, including these without sugar
Etc
What to eat on special and sweet days?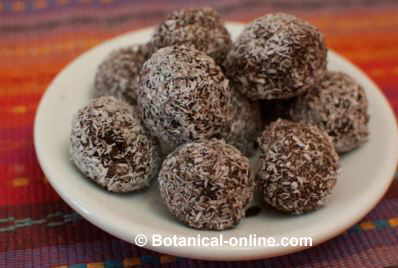 Homemade truffles without flour, with less fat and more nutrients than the industrial equivalents.
It is important to avoid those products that are harmful to the disease.
Industrial products contain a lot of bad fat, too much sugar, dairy, gluten or additives that are not recommended. These foods are not recommended in any healthy diet.
There are healthy substitutes for industrial sweets, without flours, without gluten and without dairy, which can also be very fun to make and are delicious in those days when you want to eat something more special, without stopping eating healthy foods.
Suggested "sweet" recipes for irritable bowel
NO alcohol for irritable bowel
Alcohol makes people with irritable bowel feel sick, in addition to its toxic effects. People with irritable bowel should not drink any alcohol.
NO drinks with caffeine for irritable bowel
They contribute too much to the elimination of liquids (coffee, tea, colas)
Neither carbonated drinks nor spices for irritable vowel
They aggravate the symptoms of pain produced by the irritable bowel.
NO preserves for irritable vowel
Because they contain products that excite the intestine. Among them:
Canned vegetables
Preserved fruits
Soups in sachets
Canned fish or meal
Processed meals
Foods that can make you feel bad if you have irritable bowel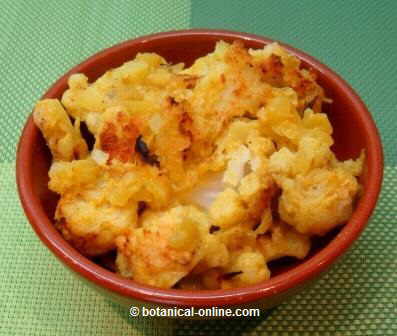 Baked cauliflower. Some food, such as cauliflower, may not be suitable for some people with irritable bowel, although it can be tolerated by others. People with irritable bowel must test these foods before refusing them.
Some people may have personal intolerance to the following foods, although it is recommended that for a few days the person make a dietary diary to determine what foods they toletate best.
The following foods should not be eliminated from the diet without checking the tolerance:
* Related information:
– Recommended food list for irritable bowel
– Natural treatment for irritable bowel with constipation
– Diet for irritable bowel with constipation
– Natural treatment for irritable bowel with diarrhea
– Diet for irritable bowel with diarrhea
– Irritable bowel syndrome supplements


More information on the syndrome of the irritable bowel.
This article was endorsed by
Elisenda Carballido
- Dietitian nutritionist. Postgraduate in Phytotherapy and master in Nutrition and Metabolism.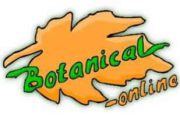 Written by
Editorial
Botanical-online team in charge of content writing