Chocolate vegan recipe
EASY RECIPE OF RAW VEGAN CAKE
Raw vegan cake with cashews (cashew nuts or merey)

Picture where you can appreciate the filling of cashews of this vegan cake
This cashew nut cake (also called merey or cashew nuts) is a recipe typical of raw food, without dairy products, eggs, added sugar or any type of flour.
It is a very simple recipe. It consists of preparing the base of the pie or cracker with nuts, and fill with a sweet cream prepared with cashew nuts.
The whole recipe does not use refined sugar, but it is sweetened with dried fruit, in this case with medjool dates, which are the most fleshy and sweet.
The recipe admits many variations: for example, you can prepare the base with other nuts and spices, or fill with a homemade chocolate cream of avocado, raisins and cacao; With cream of carob, etc.
Being a recipe very rich in nuts, it combines very well with fresh fruits, which gives it a refreshing touch.
Recipe properties: What nutrients does it bring?
It is a very energetic, nutritious and satiating recipe. It provides lots of energy, like other sweets and cakes, although unlike other desserts made with refined ingredients, it has an interesting nutritional value.
Among the nutrients it brings out are minerals such as calcium, potassium, magnesium, phosphorus,, as well as B vitamins, folic acid and vitamin C.
It is very easy to prepare if the ingredients are available, so it can be done both on special occasions (birthday cakes or celebrations) and at the snack or diet of children, young people, sportsmen, etc.
It provides energy and is a much more nutritious and healthy alternative to industrial sweets. Free of trans fats.
A preparation suitable for vegetarians, vegans, raw vegans, intolerant to milk.
Ingredients for a raw vegan cake

Photo of the recipe, with strawberries and fresh mint
Ingredients for the dough:
Ingredients for cashew nuts filling
100 g cashew nuts (without salt and without frying)
3 teaspoons coconut oil
4 squeezed oranges
3 dates medjool
Orange or lemon skin
1 fresh mint stick
Decoration: Strawberries, raspberries, orange, blueberries or other forest fruits, mint leaves, etc.
Preparation of the raw vegan cake step by step
First prepare the natural orange juice.
Soak for about 10 minutes about 6 8 medjoo dates in the freshly squeezed juice. Do it for both the dough and the filling. That way the dates are better hydrated and sweeten.
Prepare the cake base: The base of the cake is very similar to energy bars with dates and nuts, for this reason coconut, orange or other ingredients that provide a sweet and refreshing flavor are added.
Grind almonds or nuts to be used.
Add the grated coconut (2 tablespoons), about 3 medjool dates (drained and cut before small pieces, but not crushed well), 1 teaspoon of coconut oil, pure cocoa powder (3 teaspoons) and orange peel.
Grind everything, taste and add more date (if desired more sweet), cocoa or coconut, according to personal taste.
Preparation of the cake filling: cream of cashew nuts
Prepare the filling of the cake, crush all the ingredients for the filling: cashews with orange juice, dates (cut into pieces) and 3 teaspoons of coconut oil. Try and correct for sweetness (add more dates) and add spices like orange peel.
Prepare the cake molds: Prepare the molds greaseproof paper paper to make it easy to demold. With the hands puts the base of nuts and cacao. Then fill it with the cashew pasta.
Optional for filling: To make it more compact, the orange juice can be thickened with agar agar. This should be done at the end, when the base of the cake is already prepared, since the seaweed gelatinizes immediately and must be cooled inside the molds. For agar gelatin: Boil 10 minutes of orange juice with 1 teaspoon of agar, crush with cashews, place in the molds, allow to cool and refrigerate.
Sprinkle it with pure cocoa above and put in the freezer all night or about 5 hours.
Then switch from the freezer to the refrigerator for 1 hour. Decorate with fresh fruit (strawberries, oranges, blueberries, raspberries,…), a few mint leaves and serve.
RAW VEGAN CAKE RECIPE STEP BY STEP

Easy recipe of cashew nuts (cashew nuts or merey) step by step. It supports many variations. It is a very energetic recipe that combines well with fresh fruit decoration


More recipes and information on cocoa and chocolate
This article was endorsed by
Elisenda Carballido
- Dietitian nutritionist. Postgraduate in Phytotherapy and master in Nutrition and Metabolism.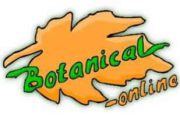 Written by
Editorial
Botanical-online team in charge of content writing